Senior Chiropractic Care in San Marcos
Life Source Chiropractic features state-of-the-art chiropractic care designed to meet the unique needs of those in their golden years. Whether you're suffering from a recent injury or have endured years of chronic pain, we can help you feel better, move better and be better.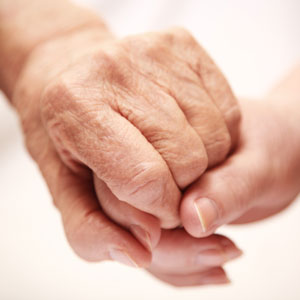 You'll feel right at home visiting us at our friendly office as you receive the expertise and gentle support that's vital as you reclaim and optimize your health.
Benefits of Chiropractic Geriatric Care
Our care is precise, gentle and specific. Here are some of the common conditions that we can help you with:
Arthritic pain and stiffness
Balance problems
Low back pain
Numbness and tingling
Sciatica
Vertigo and dizziness
A More ENJOYABLE Life
Our senior patients find that when they receive chiropractic care on a regular basis, life is better. Once we can assist you in getting joints to move again: the body becomes stronger and more resilient, movement becomes easier, nervous system function improves, and the fear of falling begins to dissipate.
If you'd like to feel better and be better, please plan on coming in to see us soon. You'll be warmly welcomed; we'll pinpoint the source of your current problem with accuracy. We accept Medicare, and encourage you to call us today for a same-day appointment!
CONTACT US »

Senior Chiropractic Care San Marcos | (760) 266-7799