Meet Dr. Kasey Pierce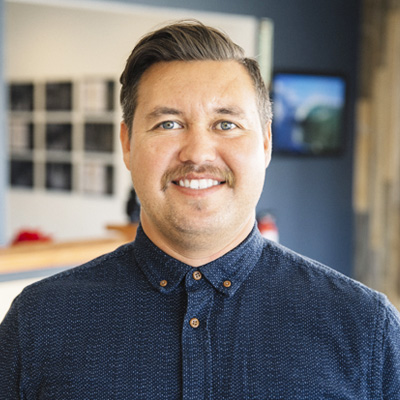 Dr. Kasey provides cutting-edge care to families that are passionate about eliminating their pain and enjoying the rewards of optimized health. At Life Source Chiropractic we're patient-centered and family-oriented, welcoming families of every description and every age. We emphasize a customized and gentle approach for the many San Marcos community members under our care and guidance.
A Passion for Chiropractic
When Dr. Kasey first met his wife Linnae, she had been under regular chiropractic care for five years. At the age of 18, she had been in a serious car accident and suffered continuously from low back pain and headaches. Chiropractic care gave her tremendous relief, and she continued to maintain her spinal health.
After they were married, Dr. Kasey had a wakeboarding accident which left him with debilitating back pain. He decided to see his wife's chiropractor, and within days his pain was eliminated. "When my wife was pregnant with our first child, she remained under chiropractic care and had a smooth and comfortable pregnancy and birth—unlike her other pregnant friends, who were miserable. Observing this, and my own miraculous recovery, I knew that I had to make chiropractic my life's work."
A Love of Receiving and Giving Knowledge
Dr. Kasey received his Doctor of Chiropractic degree from Life Chiropractic West in Hayward, California. His education made him realize that there were so many people suffering from pain, and not knowing what to do to heal it. He's made it his mission to not only help his patients lead a better and happier life but also to be a source of knowledge and inspiration for those he serves.
EXPLORE CHIROPRACTIC »
On a Personal Note
Dr. Kasey and his wife love to spend time with their two young girls. They all love the outdoors and spending quality time at the beach. You can also frequently find them having fun at places such as the San Diego Zoo, SeaWorld San Diego and the San Diego Zoo Safari Park.
Contact us today to book an appointment with Dr. Kasey!

Chiropractor San Marcos | (760) 266-7799